企业简介:
南阳东仑生物光碳科技有限公司是集研发、生产、销售为一体的现代化农业高科技企业。主要产品有:"含氨基酸水溶肥",商品名:二氧化碳捕集剂(光碳核肥、光碳禾肥、光碳水体修复剂)、光碳基肥,上述产品经中国科技部鉴定达到国际先进水平,且已通过欧盟和中国有机农业生产投入品认证。获得中国发明创造专利受理、授权22项;中国商标注册;中国肥料证。是中国科技部、环保部、发改委等政府部门支持和关注的单位。
二氧化碳捕集剂-光碳核肥简介:
喷施在植物叶茎上之后,利用其含有的微藻等吸附因子,吸附植物周围大气中的二氧化碳,使植物周围的二氧化碳浓度增加50%以上,在同等条件下,光合作用强度加倍,植物的抗病性提升,根系的吸收能力更强,以此来增产增收,同时,生产出来的农产品口感更好。
喷施光碳核肥后,可减半施用化肥(有机种植情况下,可用有机肥替代化肥),同时植物周围二氧化碳浓度增加,不利于害虫的生长繁殖,减少或者不用杀虫剂,成本减少。减少化肥和农药用量,以此来减轻化肥农药生产过程和使用过程对环境的污染。植物光合作用和抗逆性增强,对二氧化碳吸收增多,可对减轻温室效应做贡献。
所以,使用光碳核肥不仅生产成本减少、收入增加,也可使农产品绿色有机、口感更好,同时能改善环境。
Nanyang Donglun biological gonton technology Co. Ltd. is one of the modern high-tech agricultural enterprises integrating D&R, production, sale. Its major products are "Amino Acid Water Soluble Fertilizer"commodity name:"CO2 capture agent" (gonton organic fertilizer, gonton water restoration agent), "gonton organic base fertilizer".The above products have reached the international advanced level and passed the EU and China organic agricultural production certification. Also those products obtain authorized 22 registered trademarks, China trademark registration and Chinese fertilizer certificate. So our company is supported and welcomed by China's ministry of science and technology, environmental protection, the national development and reform commission and other government departments.
Introduction of CO2 capture agent(gonton organic fertilizer):
By spraying on the leaves of plants, using its containing algae adsorption factor, the concentration of CO2 around the plant increases more than 50%, under the same conditions, the strength of photosynthesis doubled, the absorptive capacity of the root system was enhance, in order to promote plant growth and development, increase crop yield and promote products quality.So,gonton organic fertilizer can make plants early maturity, growth potential is strong, disease resistance, good, high output.
By spraying gonton organic fertilizer,the amount of chemical fertilizer used can be halved (Organic cultivation, available organic fertilizer replace chemical fertilizers), and increase the concentration of CO2 around the plant, is not conducive to the reproduction of pests, reduced or no pesticides.Cost reduced . Reduce the dosage of chemical fertilizers and pesticides, in order to reduce the pollution of chemical fertilizer and pesticide production process. because of the increment of photosynthesis and enhancement of adversity resistance, the CO2 absorption increased, can make a contribution to reduce the greenhouse effect.
Therefore, gonton organic fertilizer not only reduces production costs and increases income, but also enables the products to be green, organic and better in taste, and can improve the environment at the same time.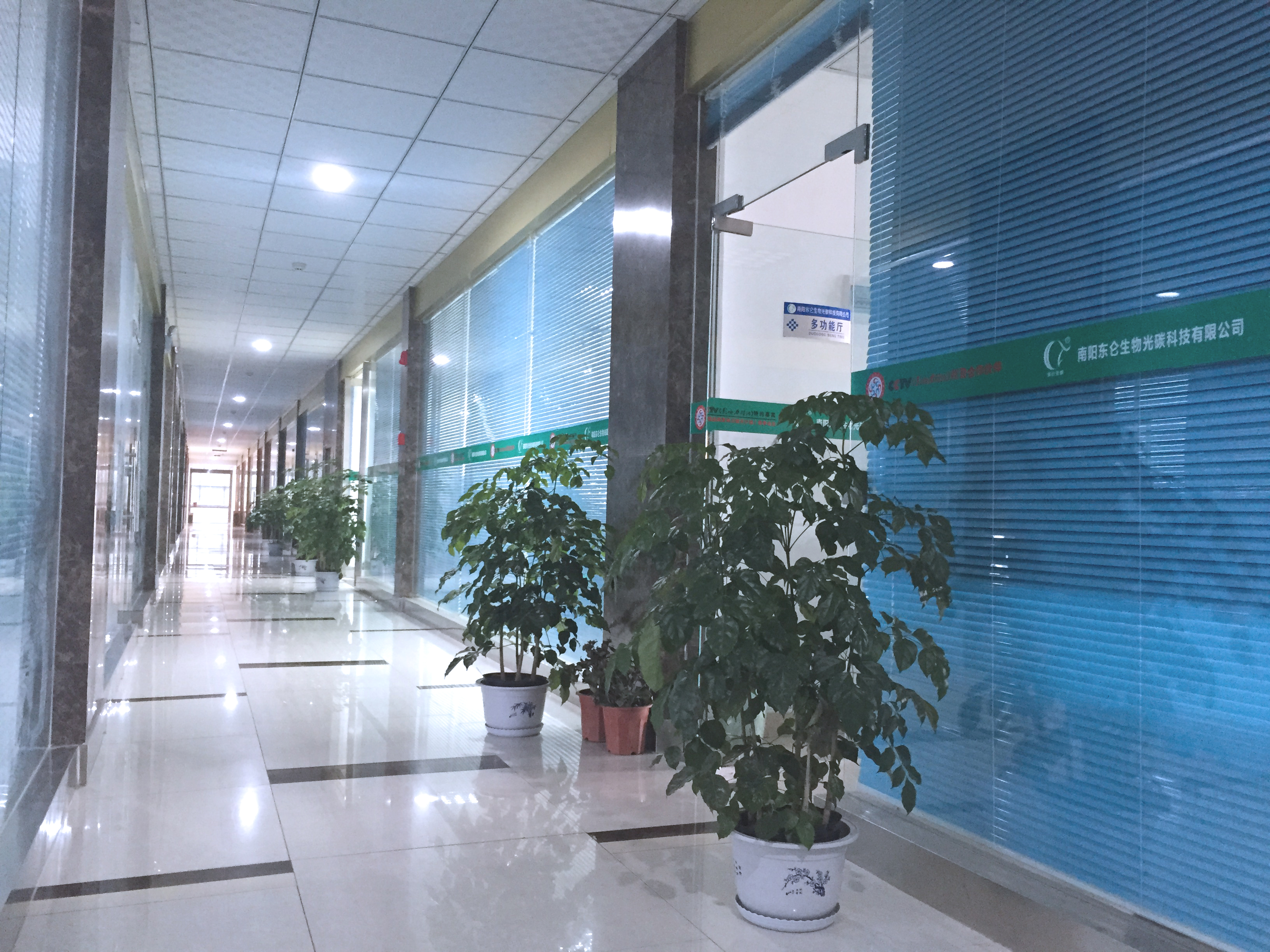 南阳东仑生物光碳科技有限公司优雅的办公环境
Elegant office environment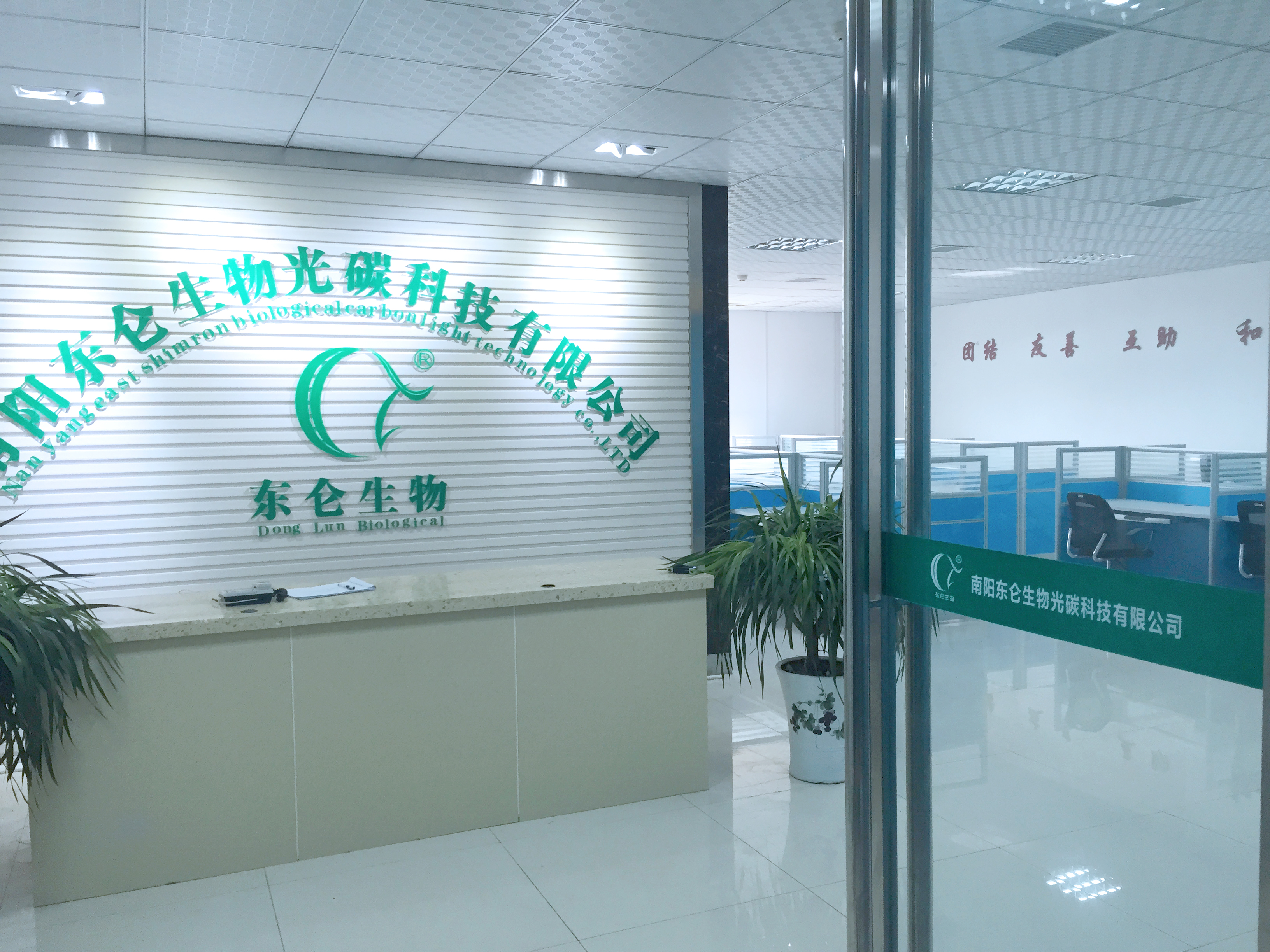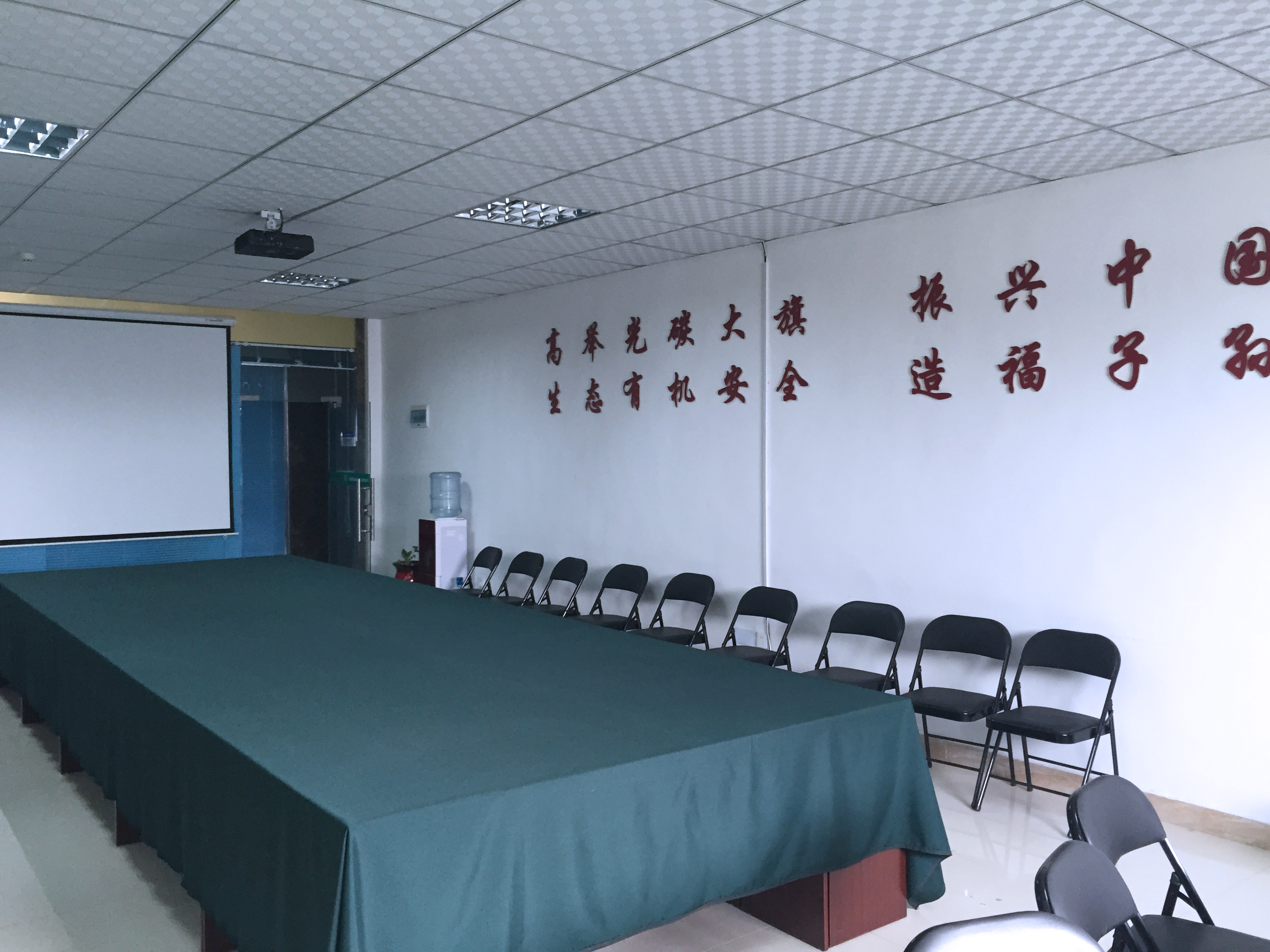 会议室一角
A corner of the conference room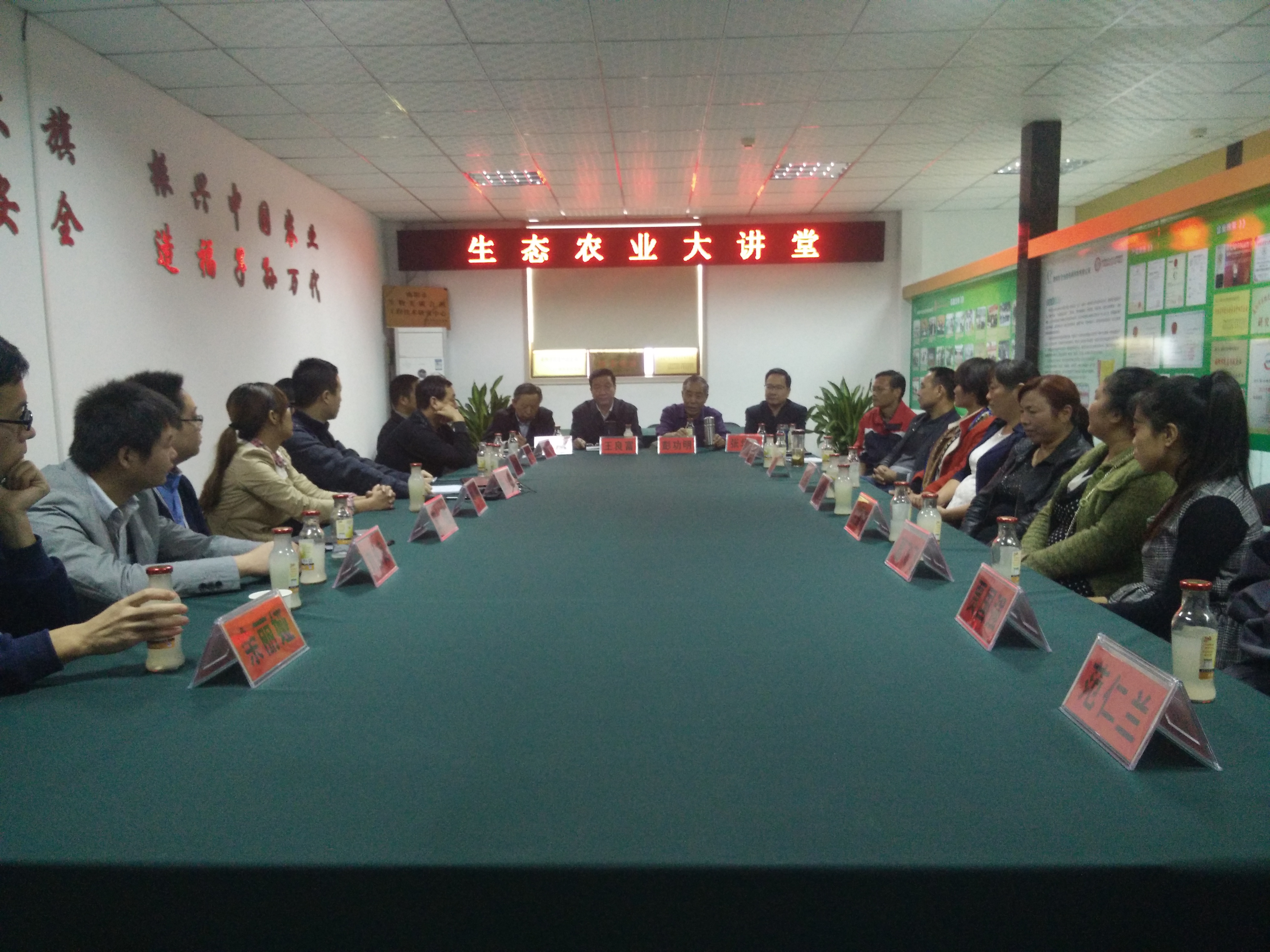 南阳东仑生物光碳科技有限公司员工生态农业大讲堂
Ecological agriculture auditorium